---
Happy Wednesday, and welcome back from the holiday weekend – hope it was a relaxing one! Burning man just ended, and Bitcoin is up. Coincidence…? I think not.
Today's CryptoAM is ~2300 words — a simple 9 minute read :)
---
---
Three things you need to know:
One: Telegram gears up to launch 'TON' network
The crypto industry's favorite messaging app is getting closer to launching its own much anticipated blockchain network. Telegram, with an estimated 300 million users globally, is set to launch the Telegram Open Network (TON) by October 31st. In anticipation, on September 1st the company allowed public nodes to run on its testnet for the first time.

Telegram raised $1.7 billion through an ICO back in 2018, to date the 2nd largest ICO in history after EOS. Here's some of the things the company has promised it's building with that money:
TON Payments = A highly secure, fast and decentralized payment system with a transaction speed comparable to that of Visa and MasterCard. Payments are set to be made via Telegram's 'Gram' token.

TON Storage = A file-storage technology available for storing files with torrent-like access technology and smart contracts used to enforce availability. Similar to a distributed Dropbox.

TON Proxy = A network anonymizer layer to hide the identity and IP addresses of TON nodes. This layer can be used to create decentralized VPN services and blockchain-based TOR alternatives to achieve anonymity and protect online privacy.

TON Services = A platform for third-party for DApps, smart contracts and a decentralized browsing experience.

TON DNS = A service to assign human-readable names to accounts that will allow users to access decentralized services as easily as browsing the World Wide Web.
That's a lot of promises in a lot of different areas. Not just that but these are big problems the company is promising to solve - blockchain scalability for payments while maintaining a high degree of decentralization, decentralized storage, and what seems to be a decentralized identity product. It's unclear however whether the company is planning to launch TON with all these features by October 31st deadline (unlikely).

Key trend: There are a number of social media platforms currently trying to launch their own cryptocurrencies. Facebook is the most prominent example alongside Telegram, but there is also Kakao (Korea's largest messenger app), and Japan's Link. Lest we forget also that Block.one (EOS's parent company), recently committed $150M to grow a new social network called Voice.

Why this matters: Telegram's 300 million users give it network effects that no other blockchain network currently enjoys. That, combined with the $1.7 billion raised for the project, has led to high expectations about what the TON network will achieve.

What to watch for: The markets and the regulators. Expect this to make a splash in the markets as a number of exchanges will likely be offering Gram tokens over the coming months. Given the heightened regulatory scrutiny of crypto and the large number of Telegram users I'd also expect regulators in a number of different countries to take a close look at this. How Telegram attempts to engage with regulators could offer an interesting roadmap for Libra and Binance's Venus project.

Oh, and if you're wondering whether the October 31st deadline is likely to be met or might be delayed (like many other projects), here's a quote from the NYT:
"Telegram promised in legal documents that it would deliver Grams to investors by Oct. 31, 2019, or give back the money. The company is now racing to get the coins out before that deadline."
Safe to say I think we're likely to see the release before October 31st.

Go deeper: Read the Aton research report on Telegram
---
Two: VanEck introduces a limited Bitcoin ETF-like product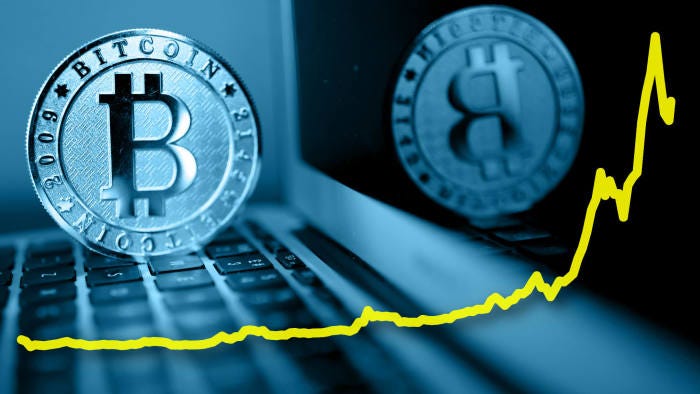 Earlier today, VanEck put out a press release detailing a new Bitcoin product aimed at institutional investors in the traditional markets. The product is designed to behave similarly to an ETF and is issued under SEC Rule 144, which:
"Modifies the Securities and Exchange Commission (SEC) restrictions on trades of privately placed securities so that these investments can be traded among qualified institutional buyers, and with shorter holding periods—six months or a year, rather than the customary two-year period."
In short, the new Van Eck product will be tradable between institutional investors and will be compatible with the current plumbing of the financial system. This should make it easier for those institutions who would rather hold a Bitcoin product than get exposure through a derivative product (like a CME future). It also has the benefit of never expiring and is likely a more defensible buy for those funds with more conservative mandates.
An ETF – the "holy grail" of cryptocurrency products – continues to elude issuers. Since the first ETF application denial by the SEC in 2017, many different product issuers have attempted to produce a exchange traded fund for Bitcoin. The introduction of such a fund would be a boon for retail investors, who are currently lacking a good way to invest in Bitcoin from traditional brokerage accounts.
There does seems to be appetite for a retail Bitcoin product. To get a glimpse of this appetite one can look at the holdings of GBTC, an investment trust that gives retail buyers the ability to own BTC through their traditional brokerage accounts. GBTC is issued by Greyscale investments and currently has $2.3B in AUM according to their publicly available information.

Not only does GBTC have a large AUM – they have a premium over the underlying Bitcoin. When an investors purchases a share of GBTC, they are on average (over the last 6 months) paying a 27% premium. This doesn't seem like a good deal for investors to me! If an ETF product were to come out, it seems likely to me that this premium would collapse, and their product would lose market share.
The big picture: The structured products space in cryptocurrency is ripe for disruption. An underrated feature of a traditional product is the ability of investors to buy through a tax deferred account, which could open up a large potential pool of capital.
---
Three: $1B crypto 'fund of funds' set to be launched
Interesting time to be a crypto hedge fund. Late last week the Financial Times reported that Elwood Asset Management is looking to make a $1 billion investment in cryptocurrency hedge funds. Elwood itself currently manages the personal digital assets of Alan Howard, a billionaire fund manager. Howard is the founder of a large traditional hedge fund called Brevan Howard, which has a reported $20B in assets under management.

Elwood is reportedly looking to construct a portfolio that is made up of crypto funds for institutional investors. According to company CEO Bin Ren the company has already started screening crypto hedge funds, with 50 currently meeting the due diligence requirements.

Why it matters: Elwood and PwC co-authored a report on crypto hedge funds earlier this year. Here's the money quote:
"We estimate that there are actually only around 150 active crypto hedge funds, which collectively hold around US$1 billion assets under management today. This excludes crypto index funds and crypto venture capital funds."
In other words, if Elwood was able to attract $1 billion in investment to this new fund of funds, it could have a significant impact on the industry (to be fair — there are other sources that estimate the total industry AUM to be much higher). Ren's comments also seem to suggest however that they only view 1 in 3 crypto hedge funds as currently fit for investment from institutional investors.

Any capital invested by Elwood may also end up increasing overall investment in crypto companies, which totaled $136 million in Q2 2019. Although the investment mandate for Elwood's fund of funds is not yet known, most crypto hedge funds have venture arms or employ a hybrid hedge fund / venture fund model which allow them to invest in crypto companies.

Yes great but: I admit I got a little click-baited by the FT article. It looks as though Elwood is slowly looking to make its way to this magic $1B number, and doesn't in fact have these commitments already fixed. However with a strong relationship to Brevan Howard's $20B hedge fund, there's no doubt an opportunity for Elwood to bring a number of institutional investors over to begin investing in the industry.

Go deeper: Here's the original Elwood report on crypto hedge funds and a recent Cointelegraph overview of the key players in the crypto hedge fund market.
---
Also in the news:
---
Market Outlook:
Quick Take: Bitcoin dominance just hit 2yr highs, and is now at ~73% (Data: TradingView BTC.D).
This increase is dominance is mostly due to the great suffering of altcoins, and only a few application based coins and exchange coins have held up well. Some interesting coins worth mentioning are SNX a DeFi based coin and LINK, an oracle-based coin, up 5.5x and 6.2x YTD respectively (Data: Messari). Picking up alts right now is akin to finding a diamond in the rough.
With respect to Bitcoin, we are seeing a reversal after touching off the strong support at 9.4k. We got an MACD cross on the daily view, indicating follow through on the trend. Historically, follow through on a crossover has been high probability event. We're back within range though, and face a key battle at the 10.9k level. If we reject off 10.9k once again, it's likely in my opinion that buyers will be become less confident in continued momentum, and we could revisit 10.2k quickly. I hold a margin long position and will double down on the long after a break of 10.9k.
Personally, I believe in this particular reversal due to the length of time elapsed, the drawn out nature of the bottom, and relative leverage flushing compared to previous "bottoming" candles.
In general, the past few months have allowed moving averages to consolidate to current price levels, a good thing for continued growth. You can use the previous price action to create a frame for inflated distance between price and moving averages, as well as inflated implied volatility (>110%). This can help identify a topping move.
Key Support: 10400
Key Resistance: 10900
---
What I'm thinking today:
There is a certain beauty to the financial world. Only a select few areas of study or work require such a rounded approach across disciplines for success. History, philosophy and psychology, math and computer science are all integral to developing an understanding of the world, which is key if you'd like to understand the markets (and money!).
There are many fields that just briefly require the study of history. Speaking as a student of chemical engineering, I can assure you that once we passed by the origins of the atom, learning about Bohr, Rutherford and their ilk, I rarely revisited the field of history (save of course for the pictures of Daniel Bernoulli that appeared next to half the equations in my textbooks).
Economics of course, is often just the description of the aggregate behavior of mankind. As many that study history know, if there is anything in the world that rarely changes, it is the behavior of mankind.
With this in mind, the study of economics often accompanies the study of economic history. Many of the systems and "obvious" choices that exist in our current financial and economic systems are due to the choices and inventions of men hundreds of years ago. Understanding and dissecting these choices will help you understand the weaknesses and strengths of the current system.
In particular the system of money stands out. Money, like many other things in our daily life, is a man-made invention. Money can even be considered a technology. Just as the technology of the wheel radically improved our ability to transport, the technology of money radically improved our ability to transact.
Our current system of money is a claims and fractional based form of money. Money exists mostly on the digital ledgers of banks and within ones and zeros. Money is not "backed" by anything and is quite literally not a true object. Most banks are required to only have a fractional of true "money" on hand and can lend out far more than their actual reserves dictate. Historically, this has led to bank collapse when people begin to lose faith in their banks, and demand to withdraw cold, hard cash.
Bank runs in today's world are structurally much harder. People tend to get direct deposits from their jobs. They pay off credit cards via their bank account. Money to many people now only exists within the banking system. There is little money left outside the system…so what happens if the system does collapse?
For me, understanding the history of the current system led me to appreciate the strength of Bitcoin greatly. For now, the inherent fragility present in a claims-based system competes with the usefulness of cheap debt. The discussion rages on.
How did this all come to be? Well that's linked above. The article presents a thorough and fascinating read on the history of money, and how our current system came to be. I highly suggest the read!
---
Join the conversation on Telegram and Twitter
If you ❤️ our newsletter, tell your friends about us!
---
Nothing written in CryptoAM is legal or investment advice and should not be taken as such. CryptoAM does not make any guarantee or other promise as to any results that may be obtained from using our content. No one should make any investment decision without first consulting his or her own financial advisor and conducting his or her own research and due diligence.