CryptoAM: Macro Views, Fed Tools, and Gaming Rules
---
☀️ Happy Wednesday crew. If you were forwarded this email, we would love to have you become a regular reading! Click the sign up button below
---
---
Three things you need to know:
One: The macroeconomic landscape gets shaky
Every investment comes with a story. Humans are inherently social creatures, and therefore we like to tell stories for the decisions we make so that we can easily justify those choices to others (and ourselves). Narratives drive investing for the most part, so one of the most important parts of investing is to identify the driving narrative and think critically about (1) whether your narrative make sense and (2) whether others believe your narrative. Events play a significant role in the evolution and reinforcement of narratives.
I'll give you an example. Imagine a small group of people believe that Amazon is the most reliable online retailer, but no one else has heard of Amazon. A natural disaster strikes, and Amazon manages to deliver far more bottles of water to the population affected in a small amount of time, due to the fact they just so happened to have a warehouse nearby. In reality, they are no more "reliable" than other retailers (for the sake of this story, assume this to be true).
However, the public perception of Amazon rises, and that small group in the beginning trumpets how reliable it is. So people begin to believe Amazon is reliable. Amazon, sensing an opportunity, focuses investment on reliability. Suddenly, Amazon is actually more reliable — despite not being so in the beginning. The "meme" or "narrative" has shaped reality.
This is even easier with money. Let's take Bitcoin for example. A small amount of people believe that it might be a store of value. That means when the global economy falters, some amount of people believe Bitcoin will do alright. If Bitcoin ends up doing well during times of distress, then more people begin to pay attention to Bitcoin during times of distress. Those people will purchase Bitcoin when they sense that distress is coming and it will move up price. The narrative that Bitcoin is a "safe haven" reinforces itself.
Therefore, events have an outsized impact on the fundamental value of Bitcoin. If for an unrelated reason, the Dow falls 800, and Bitcoin rises 10% — even if totally unrelated — then Bitcoin's intrinsic value goes up. Why? It will reinforce the narrative of Bitcoin being a safe haven asset.
Now, with all of this explained, I would like to take a moment to outline a few things:
Bitcoin is up 24% over the last 7 days.
The Chinese Yuan broke up past the 7 for the first time in decade, as fears of trade wars intensify. The U.S government over the weekend labeled China a currency manipulator for the first time, adding gas to the stoked fire. Chinese investors are known buyers of BTC to protect against currency troubles, and the weakening of the Yuan vs USD combined with Bitcoin rising is unlikely to be a coincidence, and even it is was a coincidence, it will only strengthen the inverse relationship moving forward.
Gold, the original safe haven asset is up 17% YTD.
Bitcoin is becoming nice and mainstream. Traditional macroeconomic investors are looking into Bitcoin as a potential hedge against economic collapse.
A Currency Crisis? When the long-term charts all start pointing to a single event risk, I pay attention. When those charts are at the KEY level, I focus. And when they break, it is time for action... Something really BIG is going on...
…fourteen tweets later (which I highly encourage you to read!)
You get the picture. Sadly, we are at one of the BIGGEST junctures for markets in history. You may disagree with my assessment of the odds. It doesn't matter. But you simply CANNOT ignore the risk. Bonds. Dollars. Bitcoin and Gold. Thanks for paying attention.
---
Two: Federal Reserve to launch its own payments system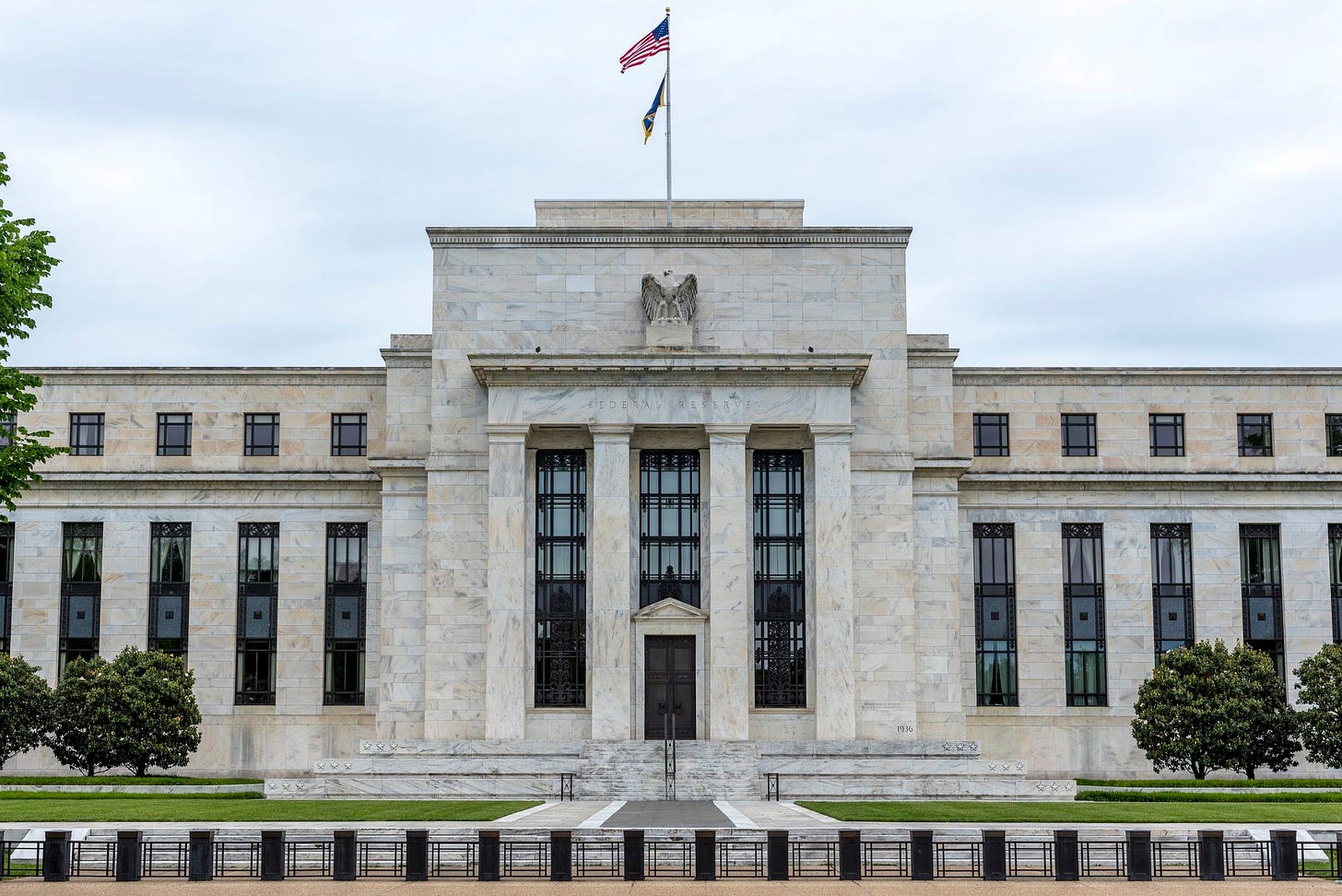 The US Federal Reserve looks set to shake up the existing payments system in the US, after today announcing that it is developing its FedNow service, scheduled to launch in 2023 or 2024. The Fed aims to ensure consumers have access to real time payments in any part of the banking system, with Federal Reserve Board Governor Lael Brainard stating:
"FedNow will permit banks of every size in every community across the country to provide real-time payments to their customers."

Implementation of such a system would put the Fed's payment system in direct competition with the private sector's current efforts to build a real-time payments infrastructure, which begun in 2017 through a consortium of large banks and is called The Clearing House Payments System. The hope it that this increase in competition will bring down prices for consumers.

The announcement follows a 2018 request for comment that the Fed issued regarding whether it should take actions to support interbank settlement of faster payments. The Fed received 400 comments including from small and medium banks, consumer organizations and fintech companies. 90% of respondents supported the Federal Reserve building a real-time gross settlement service for real time payments (RTGS).
The Details:
The Fed believes that it is better placed to provide this infrastructure that the private sector given its existing relationships with the more than 10,000 depository institutions in the country.

The Fed is concerned that the current settlements infrastructure between banks are like "IOUs…that could present real risks to the financial system in times of stress." By providing the infrastructure for real time payments these IOU risks would be eliminated.
Government involvement in payments infrastructure isn't without worldwide precedent. Banxico, the Mexican Central Bank, plans to fully launch its 'CoDi' network later this year in an effort to reduce the reliance on cash in the Mexican economy and increase government tax revenues. The system will allow consumers and businesses to transact using QR codes and will cost approximately 0% in transaction fees, a stark contrast to the 3% charged by credit card companies such as Visa and Mastercard.

Key narrative: Transaction fees for payments are on their way to near zero one way or another. This is likely to cause credit card companies and banks who benefit from transaction fees to have to adapt their business models in order to find new revenue streams.
Why it matters: Any shake up of the payments system in the US is likely to have implications for part of the crypto industry there. If consumers have universal access to real time payments with very little cost, then I would argue that this reduces the need to hold crypto as a medium of exchange for many consumers, especially given the relative stability of the US dollar.

Open question though - if the Fed is providing the payment infrastructure, does that give it access to the financial information that flows through it?
---
Three: The digital collectibles market is coming back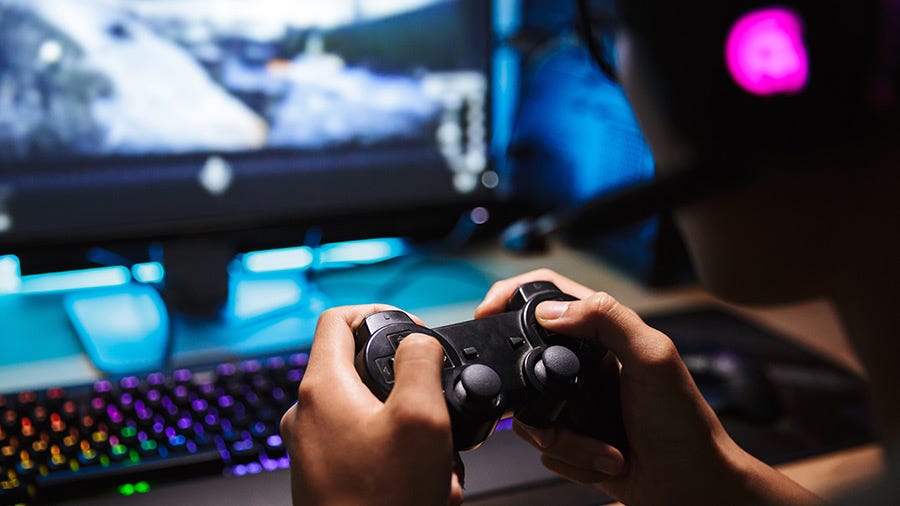 Proof-of-work combined with a blockchain birthed the idea of Bitcoin. At its core, the combination of these two things allowed for the creation of something never before seen — true digital scarcity. The very foundation of the internet makes it incredibly easy to replicate information (as everything you see on the internet is essentially a certain string of 1's and 0's). This introduction of unique items blew a door open for a variety of different applications.
This invention of course applies to money, but as we've seen you can have provably scarce documents, identities and even…in-game computer items!
As many around in 2017 remember, there was a craze around a certain digital collectable game called CryptoKitties. Each digital cat was tied to a "non-fungible-token" or NFT that made it truly unique, and people bid up the prices (once over 100k for a single cat!) of these animals massively in response to the novelty.
Never before had something online been so provably scarce, so it of course attracted a lot of interest. Over the last year or so, interest in these digital collectibles from the general population diminished as no majorly innovative or big games introduced the concept of unique items. In the background though, things have been chugging along.
Major League Baseball launched unique player collectibles on the blockchain last August:
In total, MLB Crypto Baseball will release 500 digital players for every team in the major league—15,000 collectibles in all. But while each team has roughly 40 men on its roster, the players' blockchain counterparts won't be distributed in equal quantities. For certain popular players, only seven to nine crypto versions will be sold, says Randy Saaf, CEO of Lucid Sight. "Some players there will only be one."
The NBA just last week announced their own version:
The National Basketball Association (NBA), National Basketball Players Association (NBPA) and Dapper Labs, the leading consumer blockchain company and creator of CryptoKitties, today announced the development of NBA Top Shot, a new digital platform for basketball fans to collect, trade, and own some of the greatest moments in league history on blockchain.
Moving past just one-off collectibles, the market for "famous items" in e-sports is massive as well. Every year there are tournaments around the world held for a variety of first-person-shooter games. Imagine if fans were able to bid on the "real" gun that was used in a championship fight — and then take a look at the growth of e-sports.
Traditional firms are seeing this and taking advantage. Animoca, a mobile gaming firm listed on the Australian Stock Exchange just paid ~8m to acquire a NFT focused start-up, Quidd.
Launched in 2017, Quidd raised $13 million in its Series A from VC giants like Sequoia. It went on to buy the rights to 325 brands from key partners like Disney, HBO, and Marvel, hoping to eventually build a giant marketplace of unique, tradeable, digital goods. It worked; the firm has reportedly turned over $10 million in revenue in little over two years selling its 2.1 billion individually-serialized digital collectibles to comic and film fans.
The wave is coming. If you're interested in diving even deeper, my firm recently put out a research piece on the future of blockchain gaming.
---
Also in the news:
---
Market Outlook:
Quick Take
Direction: There has been intense movement over the past couple of days. The only thing that I can say is that despite the chop, this has been some of the more bullish price action I've seen since the first run to 13.8k. I believe it's highly likely we revisit 14k in the coming weeks based on both the macro developments I mentioned above driving intense interest, and the clear technicals on the chart of Bitcoin.
We have slowly melted upwards over the past two weeks, indicating a controlled climb towards key levels. At the time of writing, we are currently battling for the 12k key level, something I expect to reclaim relatively soon.
We just experienced a high volume smackdown from 11956 to 11642, but reclaimed the 11900 level shortly over, showing strong buyer power.
We are also seeing an MA convergence, with the 10/20/30 and 50 MA converging and crossing up.
Key Support: 11800
Key Resistance: 12000, 12300
Overall Market: Bitcoin dominance is now around ~70%, although select alts are having a field day based on news. For example, XTZ, MATIC and ONE were all up significant on Coinbase news. Other than that, there aren't many interesting trades to me other than long BTC.
---
What I'm reading today:
The Possibility of a New Zcash Dev Fund - Zooko Wilcox
The question of how to sustainably fund a crypto project's ecosystem is once again rearing its head. This time it's Zcash, the second most important privacy coin by marketcap. Before diving into the Zcash example, here's a great overview of the different funding models from Circle Research:
Here's the deal with Zcash; behind it there is a private company called the Electric Coin Company (ECC). The ECC is made up of founders, investors, employees and advisors of the Zcash project. The ECC is the main vehicle through things such as software development and business development are funded for Zcash as a whole.
ECC itself is funded through the 'founders reward'. What this means is that for the first 4 years each time a block is mined in the Zcash blockchain 20% of the amount of Zcash (ZEC) goes towards the founders reward.
According to the ECC it has been making around USD$550K a month as part of its share from the founders reward. Not bad at all and, as pointed out by Zooko Wilcox (founder of Zcash and the CEO of ECC), this may have helped the ECC avoid the kind of layoffs seen by other projects during the middle of crypto winter.

Here's where things get interesting. In October 2020 the founders reward is set to end, given how Zcash was originally designed at its founding. At that time the community will have to decide - how to best fund Zcash moving forward? The main options are:

1. 100% of new issuance to miners

2. Staying the current course (80% to miners, 20% to protocol development)

If you're interested in learning about the pros and cons of those two options, Placeholder VC did a comprehensive write up on the Zcash community page.

If the topic of crypto ecosystem funding is of interest generally, check out this piece on how the overall landscape currently looks.

-ZT
---
If you ❤️ our newsletter, tell your friends about us!
---
Nothing written in CryptoAM is legal or investment advice and should not be taken as such. CryptoAM does not make any guarantee or other promise as to any results that may be obtained from using our content. No one should make any investment decision without first consulting his or her own financial advisor and conducting his or her own research and due diligence.