---
Welcome to the newly christened Friday edition of CryptoAM. We conducted a poll in our Telegram group, and the people resounding picked a new schedule of Tuesday/Friday. So that's when you'll be hearing from us moving forward!
If you're not in the telegram group, don't fret. We also have a poll for newsletter readers, and would greatly appreciate hearing from all of you so we can make the letter better!
We'll be picking one BTC address entered into the poll and gift it $20 worth of BTC…so it's good for both of us :)

Link to the poll
---
---
Three things you need to know:
One: Binance announces the restriction of U.S investors
Yesterday, Binance announced that they would be launching a U.S based exchange in order to serve their US customers. At the time, they gave no indication that they would be banning US customers from their main exchange, but sharp eyed readers inferred this to mean that a restriction was coming shortly.
There will be a few restrictions on
Binance.com
accompanying this. But some short term pains may be necessary for long term gains. And we always work hard to turn every short term pain into a long term gain.
Binance@binance
#Binance Announces Partnership with @BAM_Trading to Launch US Exchange (@BinanceAmerica) https://t.co/F6uQE6aUsA
This morning, Binance did just that and banned US investors from their platform, giving 90 days notice to users of the platform before all trading and deposits are halted for those based in the US. Withdrawals will remain available, so that funds are not stuck on the exchange.
This comes off the heels of increasing regulatory pressure from the US. Some more notable recent developments include:
Poloniex delisting a variety of assets for U.S customers

Bittrex geofencing certain assets from U.S investors

Binance DEX announcing they would block U.S investors
Why this matters: Binance Coin is going to have a tough time recovering from the drop off in volumes that will certainly follow. As of writing, BNB is down 11.5% against Bitcoin.
Keep your eyes on the reported volumes of Binance and how they're affected by the restriction. It will give clues as to how important the U.S market is for altcoin trading, and you will be able to factor that information into future trades.

Binance Coin is likely a security in the eyes of U.S regulators, so it's unclear if BNB will trade on the US version of Binance.

It will be important to keep an eye on the tokens that will begin trading on Binance US, as there that will be a clue as to the regulatory risk of coins.

If you're a US citizen and still want to punt coins (with size), you're stuck with regulated exchanges like Coinbase, Kraken and Bittrex. You may be able access Binance with a VPN (which is illegal, mind you), but will not be able to verify yourself, meaning withdrawal limits of 2BTC per day and exposure to the risk of getting your coins stuck.
---
Two: Italian Financial Alchemy

Italy (along with many countries in the Eurozone) has a financial problem. For years it has seen its debt-GDP ratio rise with a stagnant economy and consistent budget deficits.
Italian Debt to GDP ratio (%)
Two developments this week made highlighted both the issues plaguing the Italian government and their unconventional approach to solving the long running financial problems.

1. Taxing safety deposit boxes
The government is considering taxing safety deposit boxes in banks. This is exactly what it sounds like - essentially just money boxes that a bank controls for your safe keeping. Unlike a regular bank account where your money is electronic, safety deposit boxes might often include cash or high value assets such as watches.

The rationale behind the move was that there are potentially large sums of money being hidden inside those boxes. This money may have been obtained illicitly or could have been placed in these boxes to avoid tax. Italy's government faces a potential 3 billion euro fine from the European Union for falling to confine to agreed budget deficit and debt-to-GDP ratios.

2. Issuing 'mini BOTS'
Since Italy is facing a liquidity crunch, the government is also considering the issuance of treasury bonds that will for many will actively look like a parallel currency:
Italy's governing coalition is talking of issuing low-denomination, non-interest-bearing treasury bills (so-called mini-BOTs) — to circulate alongside euros. Proponents argue the Italian economy needs more money and that the public-spending cuts and tax increases the EU insists upon will only make matters worse. As a member of the euro, Italy cannot legally issue its own currency. But if the government paid its creditors in mini-BOTs — and if it agreed to take them back again as payment for taxes or train tickets — then total liquidity could increase without expansion of the official money supply.

Why this matters: As per the Financial Times:

"What is happening may look distinctively Italian, but is better understood as part of a wider revolt against "money as usual". Be it via local exchange trading systems like London's Brixton Pound or the pyrite of cryptocurrencies, fantasies of self-sufficiency are often articulated in terms of independence from central governments and their banks.

Italy doesn't have full monetary sovereignty, it uses the Euro and therefore monetary policy is set by the EU Central Bank. Mini BOTS represent an effort to be able to wrestle back some control of this, without having to cede the benefits of the having the Euro (of which there are increasingly few…are you starting to see where I stand on this?)
Where does cryptocurrency play into this, you may ask? Cryptocurrency (and specifically Bitcoin) is seen by many as a hedge against traditional government issued currencies, and the mismanagement/drawbacks of those currencies. Now that Bitcoin has entered the consciousness of the world, every-time there is a financial crisis predicated on currencies, more people will be drawn to the idea of insulation from mismanagement.
The macroeconomic case for Bitcoin gets stronger when state issued currencies get weaker. While it would likely spell economic hardship for those living in Eurozone countries, it should be pointed out that the collapse or weakening of the Euro will likely strengthen the Bitcoin markets.
Go deeper: Read about the macroeconomic case for Bitcoin
---
Three: What's the story with Circle?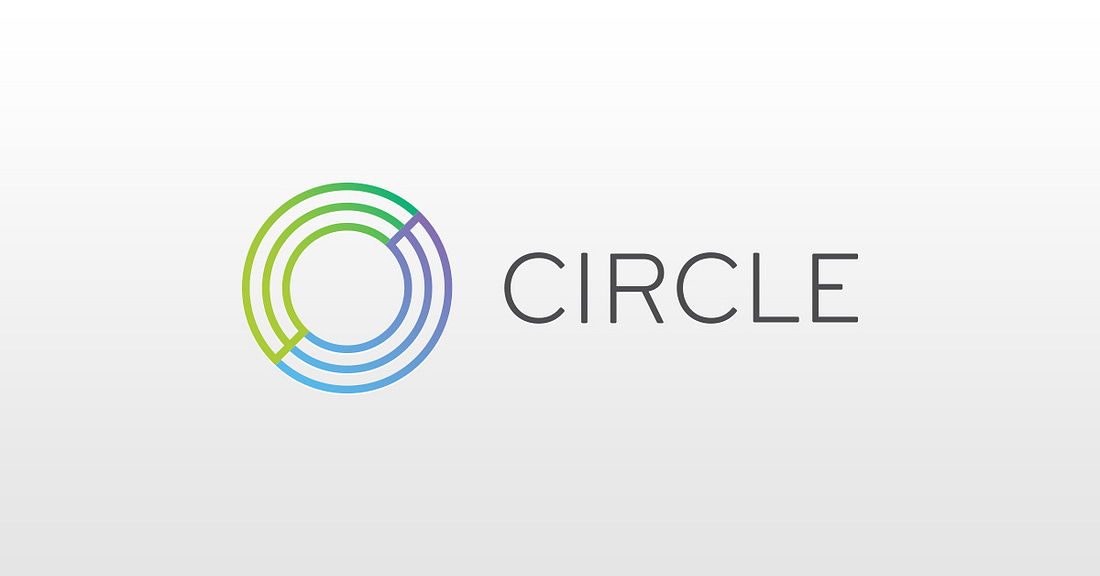 US crypto company Circle, one of the most well-funded companies in the industry, made a couple of interesting announcements this week.

It's shutting down its payment app which allowed a consumer to send and receive crypto with a similar functionality to Venmo and Cash App. With Circle Pay you could send Bitcoin to someone who could choose to receive that amount in fiat, where the conversion would take place automatically.

According to the Circle announcement:

"…demand for the app largely relied on interfacing with the traditional financial system and untokenized fiat currencies."

Translation (subjectively): There wasn't enough demand for peer-to-peer crypto transactions to justify the app's existence over more well known payment apps.

The company will instead focus on its USDC stablecoin, which is currently the 2nd most used stablecoin after Tether. To aid adoption the company announced that it was opening up CENTRE, the consortium that sets the rules for, and represents, USDC and which previously only included Circle and Coinbase, which is a co-founder of USDC.
The move will allow more institutions to issue and redeem USDC. Currently if I hold USDC I can only redeem this for US Dollars at either Circle or Coinbase. Giving more financial institutions the ability to issue USDC will decentralize the stablecoin more than it is currently.

The incentive for institutions to join CENTRE comes from the ability to gain revenue from USDC. Issuance and redemption fees, as well as reinvesting customer deposits of US Dollars to gain interest on short-term government bonds, are two key potential revenue streams.

The announcement also hinted that USDC could soon become available on multiple blockchains (it is currently only an ERC-20 token). The roadmap highlighted that new currencies outside of the US Dollar would also be added. This could help increase adoption outside the US.

Why all this matters: Circle is a heavy hitter in the industry, having raised $246 million and with over 300 employees around the world. With recent job cuts, the struggles of its exchange Poloniex, and now the closing of Circle Pay, it's clear the company is undergoing a strategic repositioning. It obviously sees USDC as an area of profitability but, what happens to the company if USDC also begins to falter?
---
Also in the news:
---
Things Happen:
---
Market Outlook:
Quick Take
Direction: As noted in the Tuesday CryptoAM, once we broke 8200 and held, Bitcoin was primed for the next leg up. We hovered at 8200 for a while, giving plenty of time to enter in a long position.
We're now trading around $8400 after a slow melt-up. Going into the Facebook announcement, I will expect a rise in Bitcoin prices as people speculate on the positivity that may flow into cryptocurrency. The continued performance of Bitcoin after the announcement will be dependent on the nature of the announcement. I view it as highly likely the Facebook whitepaper will allude positively towards Bitcoin, and perhaps even pay a homage to its predecessor.
The market structure of Bitcoin looks positive as well. Exchange volumes are at current all time highs, and correlations are trending downwards but are still relatively high.
Bitcoin Exchange Volume ($USD) - CoinMetrics
Key Support: 8250
Key Resistance: 8700
Overall Market: If Bitcoin makes a big move up, then we will likely see altcoin ratios die. Bitcoin is unlikely to stay at these price levels, and I believe volatility will come flowing back into the markets. I'm exposed to zero altcoins other than LEO right now, as I believe alt ratios will continue to fall against Bitcoin, especially in light of the Binance restrictions, which will drop volumes significantly on alternative assets.
---
What I'm thinking today:
Crypto lending: too good to be true?
Today we have a special guest post from my co-worker, Roy Learner, about the cryptocurrency lending markets.
Crypto lending has grown significantly over the past 18 months and has gained even more attention as of late given attractive interest rates relative to typical savings accounts that earn roughly 2% APR.
Looking at a P2P crypto lending platform like Dharma, lenders can currently earn 8% by lending their USDC, a USD stablecoin formed as a partnership between Circle and Coinbase and 11% for Dai, MakerDAO's stablecoin that is also designed to be pegged to $1 USD.
On the surface, these rates may sound too good to be true. But, for every lender, there must be a borrower. So who is borrowing at double digit rates?
The summary:
TL:DR Crypto lending today is primarily driven by speculation. Brokerage margin lending is the closest real-world comparison, justifying current crypto rates of 8–10%. As more potential lenders get comfortable with the technical risks, the supply of lenders will start to outweigh the demand of borrowers and margins will eventually compress. While speculation is the primary use case for crypto lending, I am optimistic there will be additional use cases for crypto lending as the technology and ecosystem matures (credit scoring, insurance, etc.)
Go deeper: Read the full article
---
If you ❤️our newsletter, tell your friends about us! If you were forwarded this email, sign up below!
---
Nothing written in CryptoAM is legal or investment advice and should not be taken as such. CryptoAM does not make any guarantee or other promise as to any results that may be obtained from using our content. No one should make any investment decision without first consulting his or her own financial advisor and conducting his or her own research and due diligence.